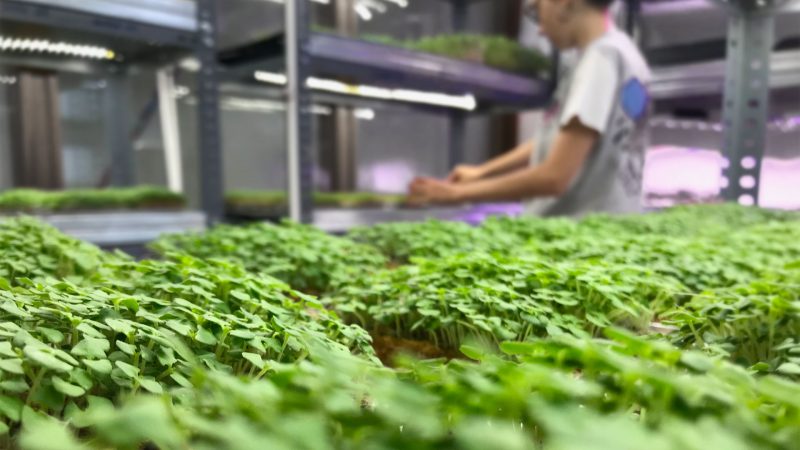 Job opportunity
Hydroponic Agriculture – Internship
Barcelona – Spain
InstaGreen has an internship opportunity for an agricultural engineer to join our Urban Farming startup in Barcelona in the 4th quarter of 2018 and 1st of 2019.
As part of a small and multidisciplinary team, you'll work on high density urban cultivation with hydroponics and research possibilities to enhance products in an environmentally friendly way.
If cultivating crops is your thing and you want to be part of a world changing startup, please read on.
Hydroponic Agriculture Internship
About InstaGreen
InstaGreen is an urban farming startup in Barcelona. We are taking the first steps to build a global business that provides the healthiest and freshest local urban food, in a sustainable and commercially viable way.
Simply put: we grow food in the city.
We cultivate microgreens, herbs and leafy vegetables in so-called hydroponic systems. When our plants are ready for consumption, we bring them to our clients (usually restaurants) where they are placed in our special InstaGreen displays until they are harvested for consumption.
Agricultural internship
We are looking for green hands and brilliant brains for the cultivation part of our hydroponic vertical urban farming startup in Barcelona. We now have a functional pilot system where we cultivate our plants with success and we have working prototypes of the small displays that we place at restaurants, to keep the plants alive there. We are looking for someone who can help us with the cultivation and the day to day researches that come with growing food in such a new way.
We have internship space availble in the last semester of 2018 and in the 1st semester of 2019
About You
You want to do an internship for at least 3 months,
You're a handy person, known for having "green hands",
You have at least the basic agricultural knowledge,
You want to learn about hydroponics, high density cultivation, ecologic and environmentally friendly urban farming
Eager to share your thoughts and creative ideas and show us your vision,
Know that the quickest way to learn, is trying things out and making mistakes,
Ambitious and passionate worker with a positive attitude,
Able to work independently, yet not afraid to ask questions or help,
Enjoy the adrenaline, changes and insecurities that come with working in a startup,
Excited to learn new things and improve yourself continuously,
Enjoy the social parts that come with a small team
So, if you are this highly motivated person that is eager to join our hardworking startup team, please let us know who you are, show us some of your work, and tell us why you would like to do an internship at InstaGreen.
Looking forward to hear from you!
Please fill in this form entirely
Make someone happy!
If this job is not for you, but you know someone who would love it, please share it. They'll be forever grateful !