Professional Training –
Start your own Sustainable Urban Microgreen Farm
Dreaming of starting your own urban farm but don't know how?
At InstaGreen, we have more than 6 years experience in research and running an urban indoor hydroponic microgreen farm. In those years we have spend more than €125.000 on research and development. We have tested a lot, made many mistakes and learned even more lessons. We'd love to teach you the lessons we learned, so you don't make the same mistakes!
The 4+1 day microgreen farm training
In 4 intense days we teach you everything you need to know about professional urban microgreen farming.
Developed so you can hit the ground running, without spending tens of thousands of euros on research and mistakes. After 4 days, you will be a true urban farmer who is able to start growing microgreens right away and build a profitable business out of that. Day 5 will be used for helping you on your specific urban farming project.
Talking about learning…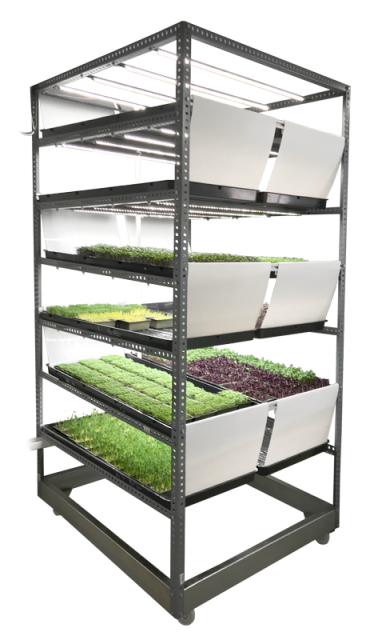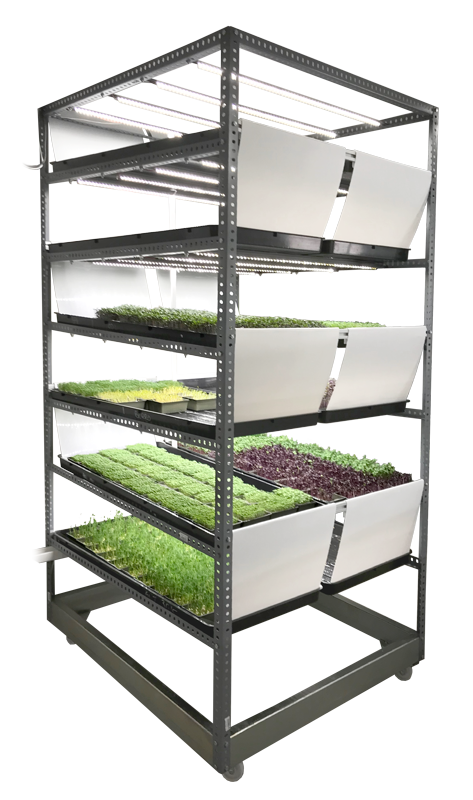 When we started, we worked with 3 people fulltime on agriculture and R&D. While having only 14 clients.
Now, with our in house developed growing system, it only takes 1 person about 2 hours per day to cultivate microgreens for more than 100 clients.
These are the topics we cover during the training: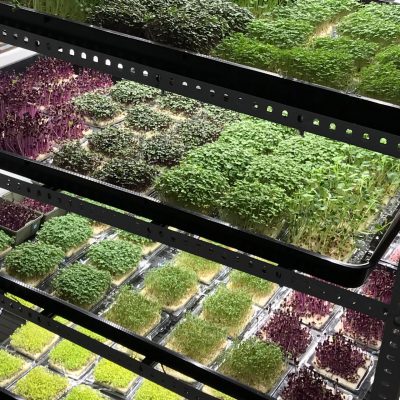 Day 1:
How to grow microgreens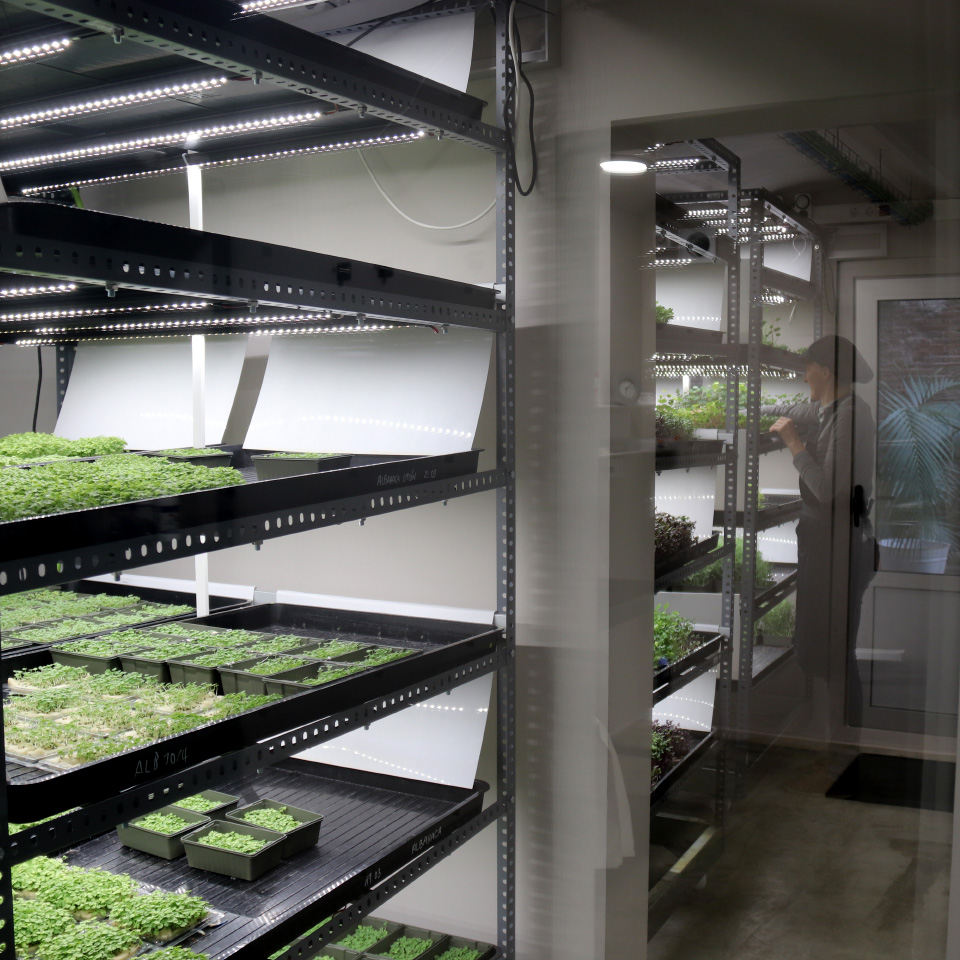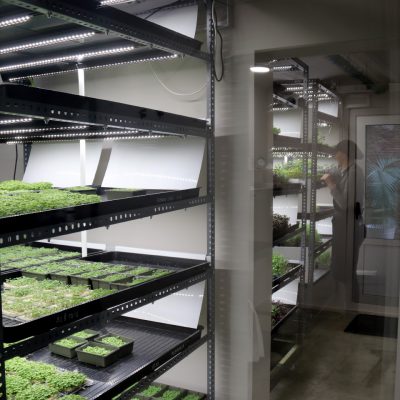 Day 2:
Growing space & systems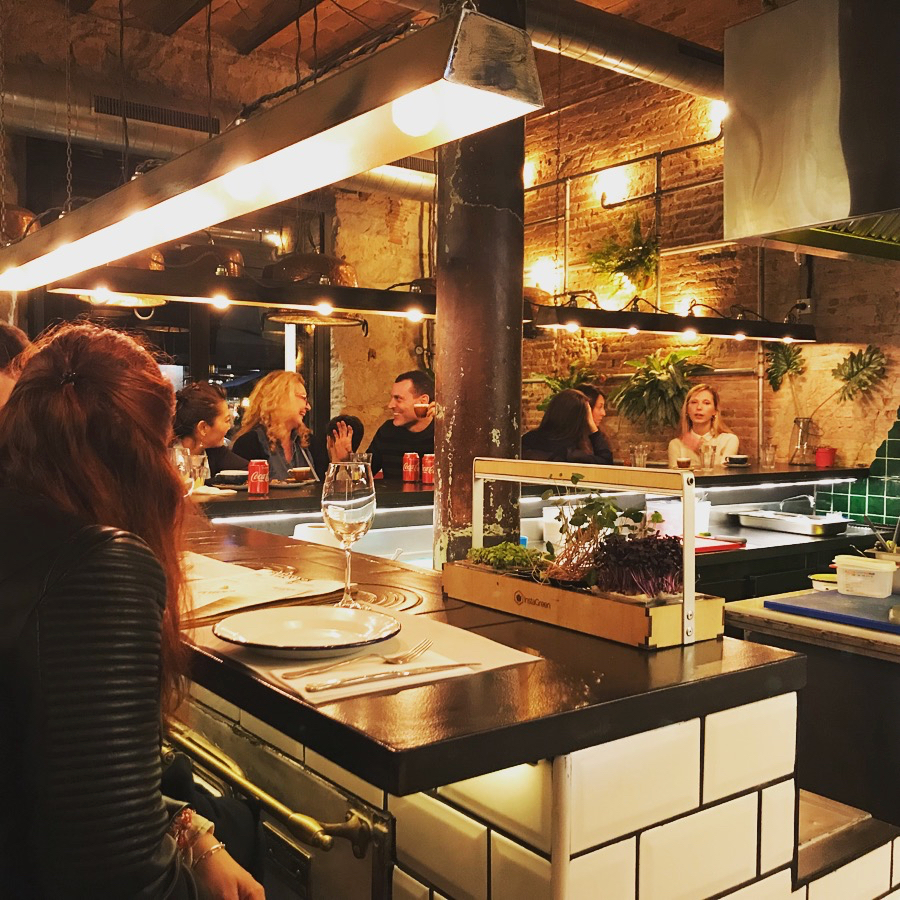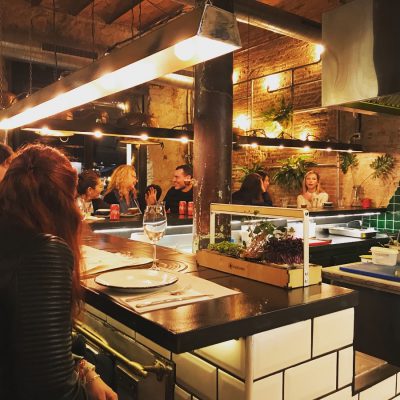 Day 3:
The microgreen business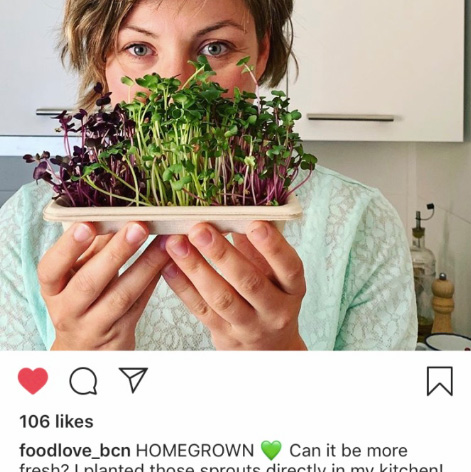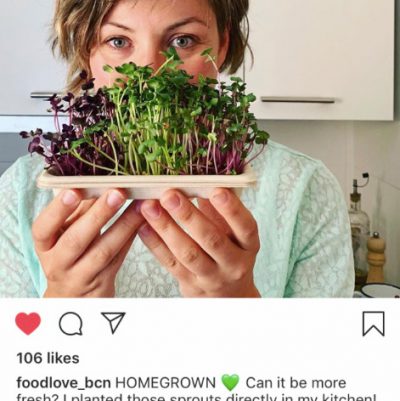 Day 4:
How to sell your microgreens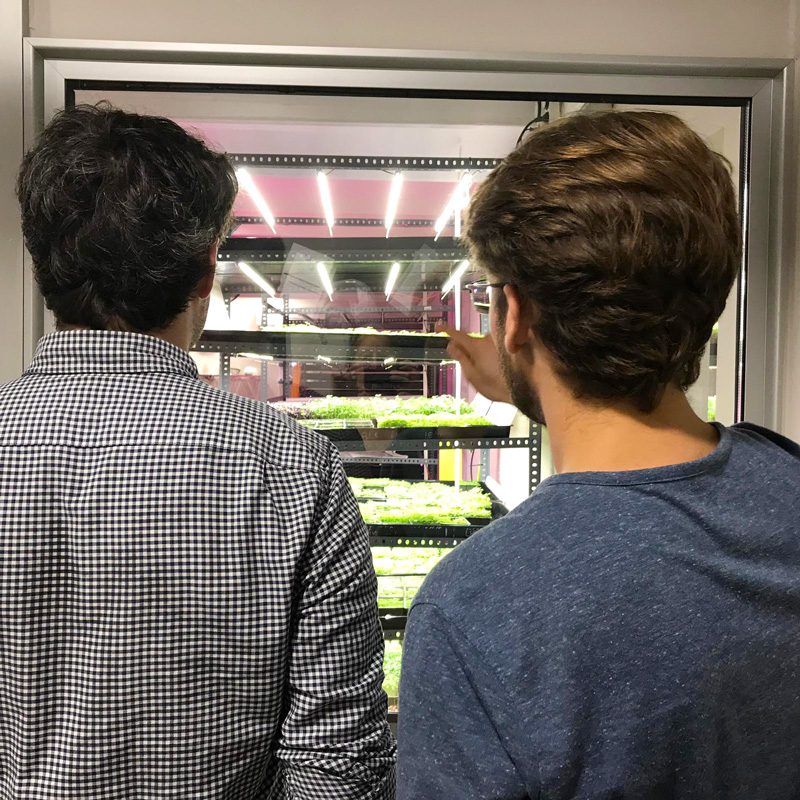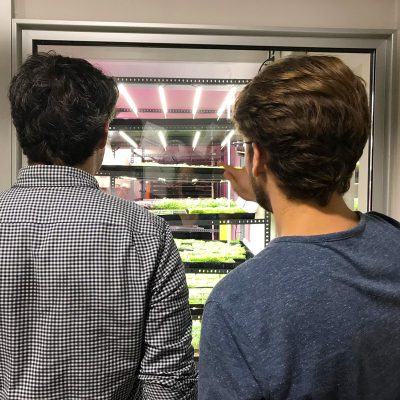 Bonus – Day 5:
Let's work on your business !



Learn by doing
We strongly believe that the best way to learn is by doing! Therefore we do not only teach the theory, yet also let you practice what you learned in our own urban farm.
Build a sustainable business
Building a sustainable business also means 'financially sustainable'. We show you how to earn up to €6.240 per month per cultivation system.
First hand experience
We walked the walk and made many mistakes. We also received loads of help, from amazing people and startup-accelerators. You can take advantage of all this experience.
Download the detailed outline of the entire training program.
In a nutshell, these are the most important things you will learn:
How plants grow and what makes them happy.
Basics of indoor vertical farming, hydroponics and climate control
The recipes to grow 14+ types of microgreen. Including a step by step guide to reproduce this in your own farm
The ins and outs of our germination systems and cultivation modules. Including technical drawings and a training on how to build them.
What you should take into account when building your own indoor farming space. Including some example floorplans.
How to prevent problems and what to do in case of some of the most common pests, bacteria or fungi
Software and tools that we use to manage orders and administration smartly and efficiently.
How to make your microgreen farm a profitable business!
(According to some…..the very best part of the training. We dive deep into this as you can see in the complete program)
How to setup the efficient marketing and sales funnel that you need to get your clients to know and love you.
BONUS: how to hack your cultivation systems and produce up to 2x as much.
On top of that you will get tools and materials valued at €3.329+ :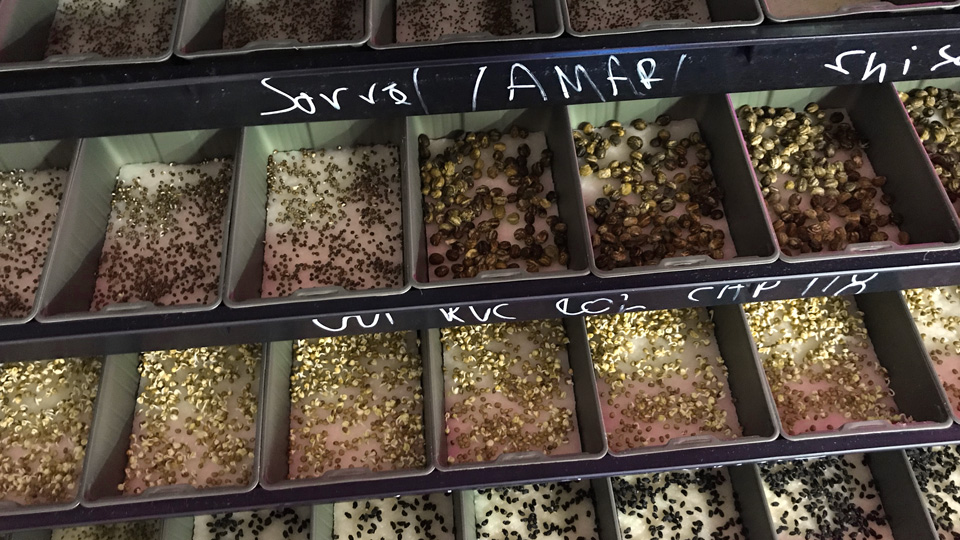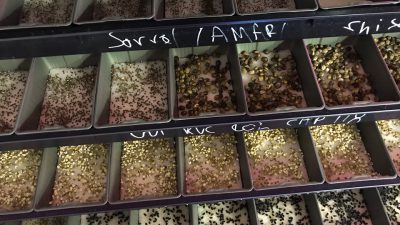 Seeding prediction tool
[value € 500]
Use it to plan how much you need to seed per species every week .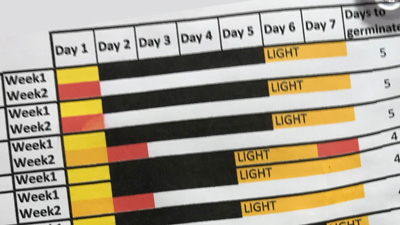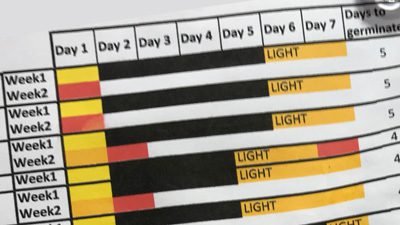 Cultivation and grow cycle scheme

[value € 750]
Organise the cultivation of your microgreens. From seeding to 'ready to sell'.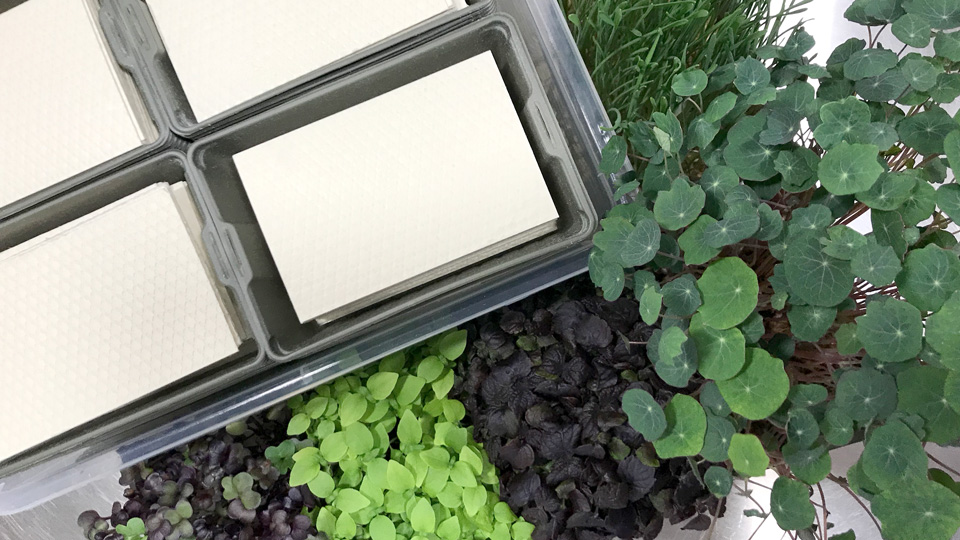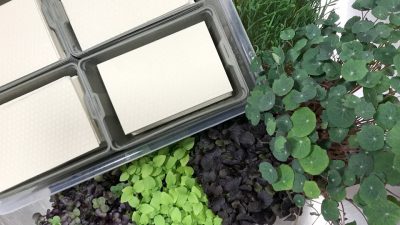 Microgreen starter kit
[value €79]
Test the response of your local market to microgreens.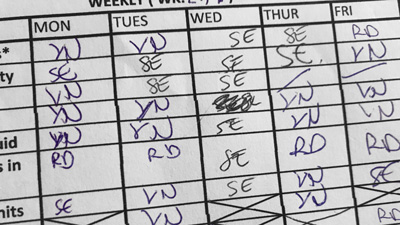 Daily and weekly checklist
[value for us: priceless!!]
Helps you to sleep at night, because you know that you have done everything you had to do.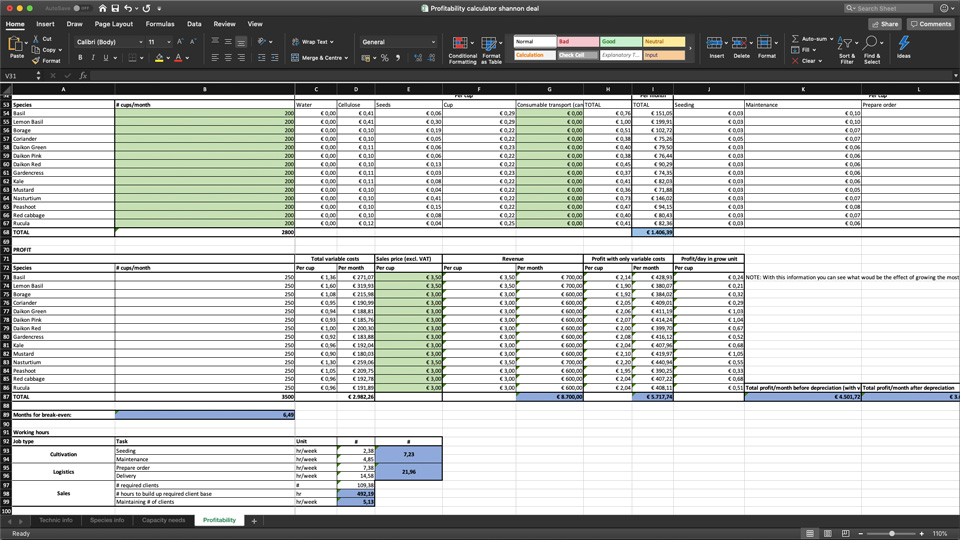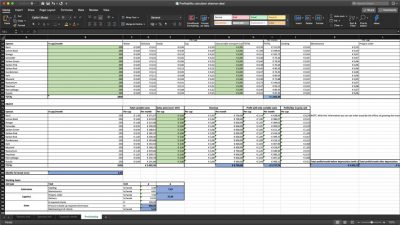 Profitability calculator tool
[value € 750]
Use this to make wise decisions on pricing, capacity needs, scaling up, clients, ROI etc.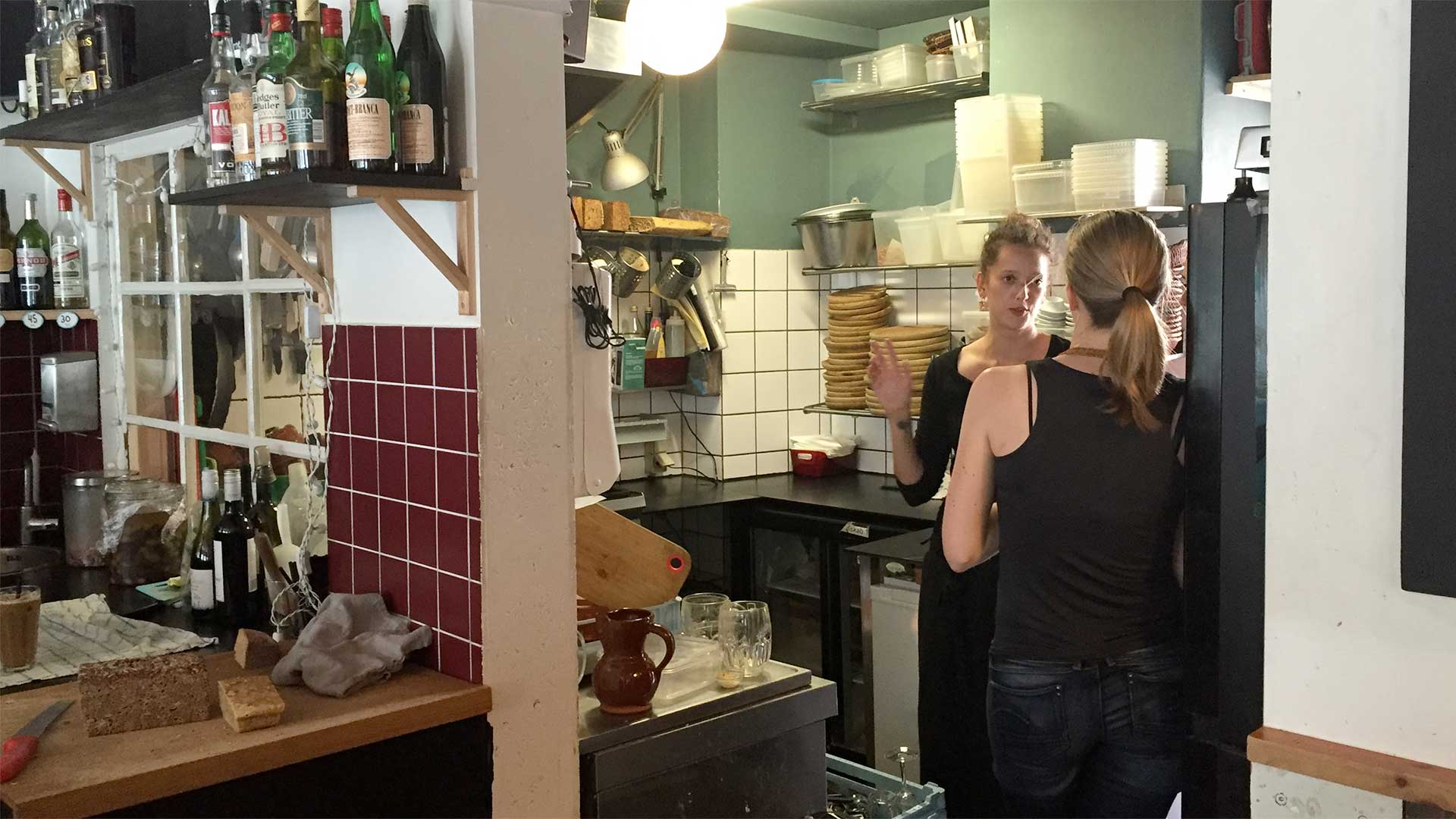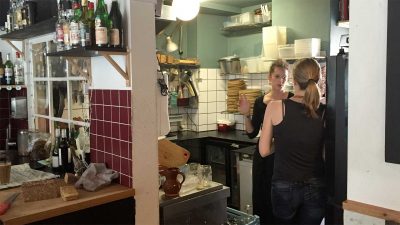 The ultimate sales guidelines
[value € 2000]
Helps you get the clients that you want, without being 'that annoying salesperson'.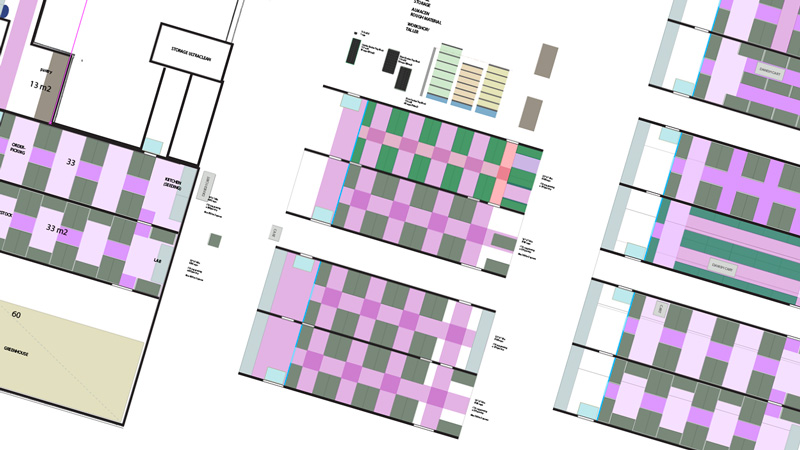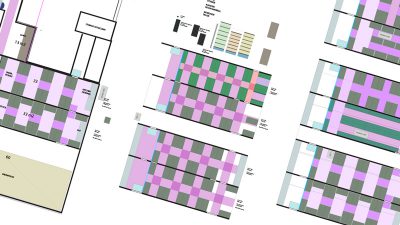 Example floorplan configurations

[value € 500]
From shipping containers or your garage to larger spaces, these examples will help you to decide on your plan.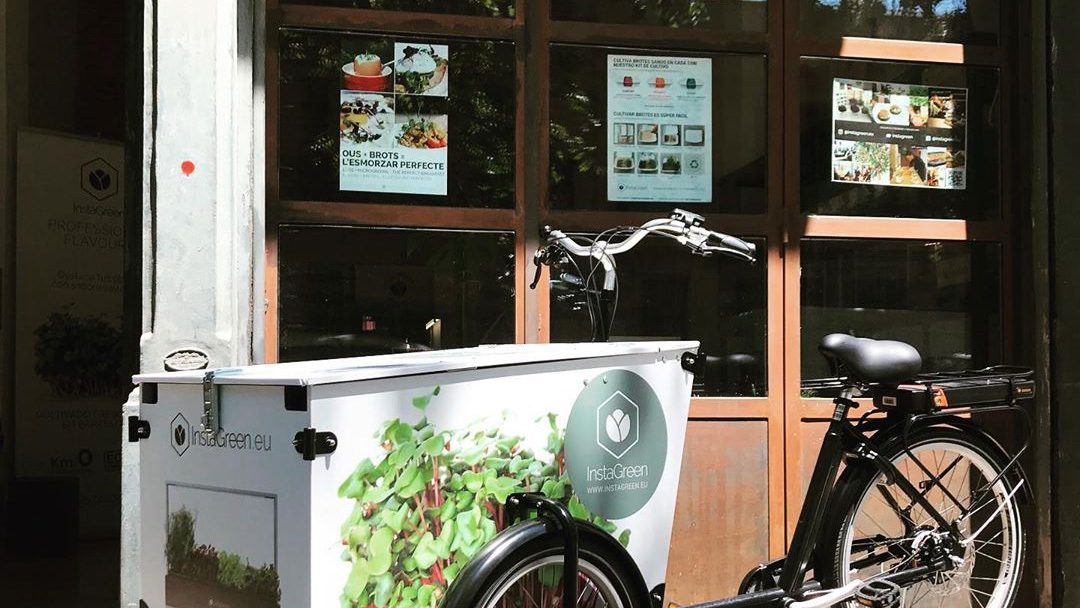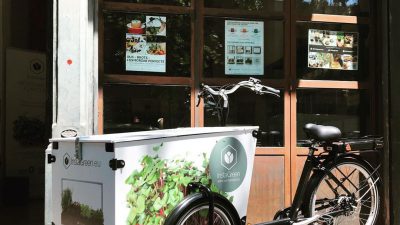 Marketing material (

Instagreeneurs

only)
[Value € 10.000+]
All the marketing material that we use. Designs, photos, brochures, presentations, texts, posters.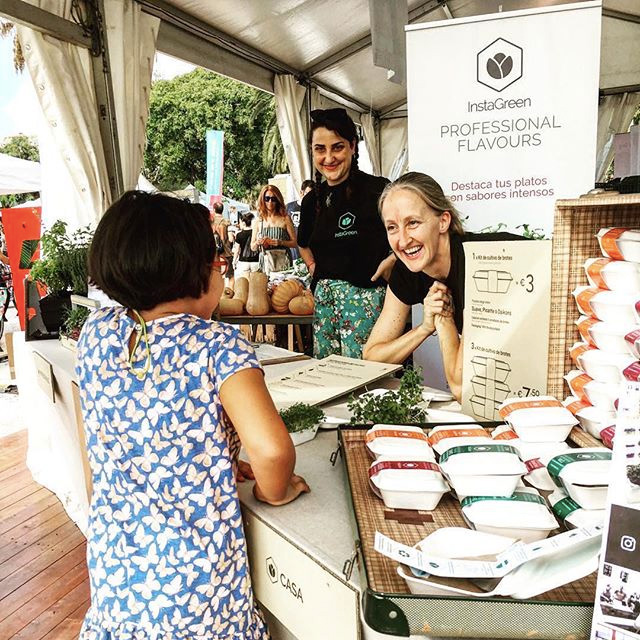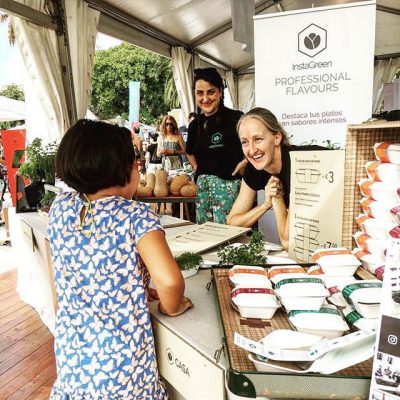 What motivated others to become an urban indoor (microgreen) farmer:

Being an active member of your local community.
Combining your love for agriculture while enjoying city life.
Work on the future of food production.
Growing a business while combining health, food and sustainability.
Get out of the office and do something active instead.
Get food production closer to the people again.
Reduce your stress by getting a better work-life balance.
Working in hospitality sector, without the crazy hours.
Help solve the global problems, by acting local.
Let the entrepreneurial flame awaken in you.
And you? What are your reasons?
Let's talk about how to make it happen!
Each of our 3 types of training will save you tens of thousands of euros in research and years of time re-inventing the wheel.
ONLINE GROUP
3 days online training
4 hours individual support (skype)
Groups of 3 – 10 trainees
6 x per year (check dates below)
5% discount on future purchases
INDIVIDUAL
4 days training on site in Barcelona
8 hours individual support (skype)
individual training
Training dates on demand
10% discount on future purchases
Feel free to contact us if you have any questions about the training.
We'll use this information to contact you personally with information on our training.
If you are serious about urban farming, don't miss these deals!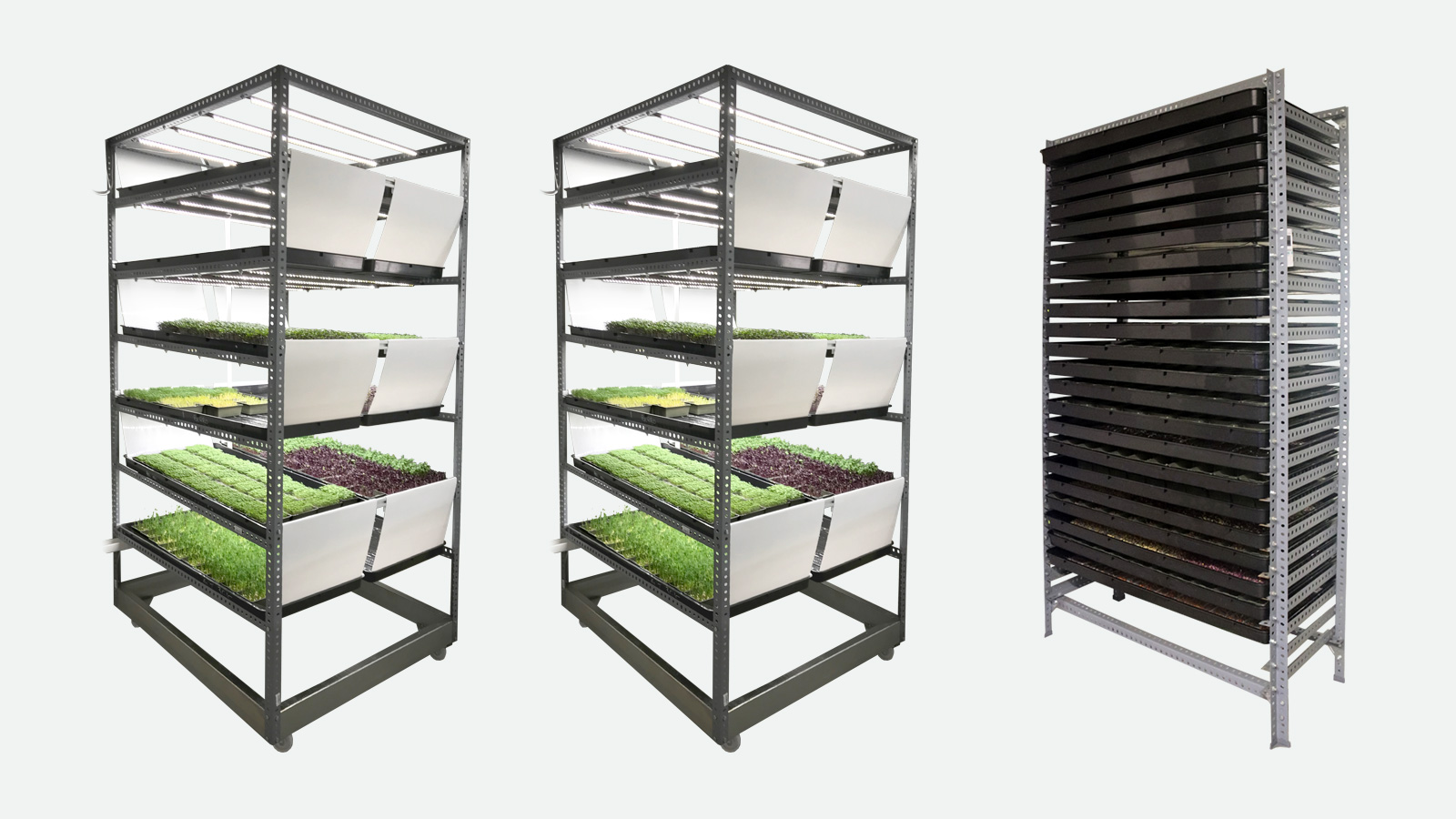 Essentials Growing pack
Get your production up to speed with this essentials cultivation pack.
2 x cultivation systems (12 trays)
1 germination system (24 trays)
48 smart-trays

Can produce > €12.480 per month
Total € 6.326 excl.VAT
Now: € 5.999 (you save € 327)
excl. VAT & Shipping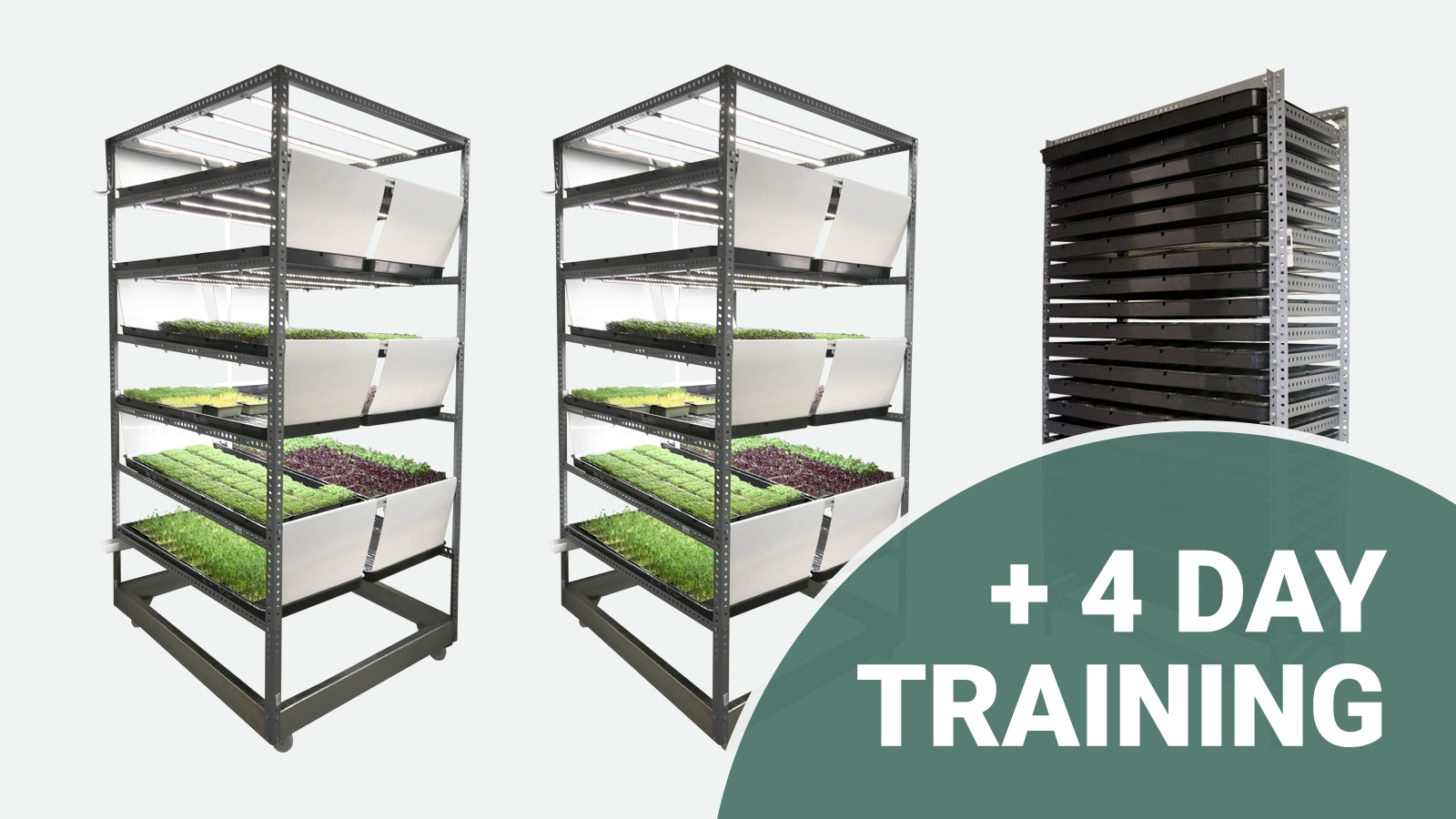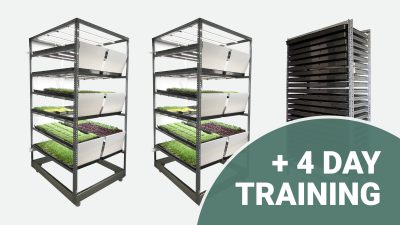 Growing pack + training
Become an urban farmer, with this cultivation pack and our 4 day training.
2 x cultivation systems (12 trays)
1 germination system (24 trays)
48 smart-trays

Can produce > €12.480 per month
Total € 9.325 excl.VAT
Now: € 8.499 (you save € 827)
excl. VAT & Shipping