Home Grow Kit Microgreens
Thank you for buying an InstaGreen Home Grow kit with Microgreens!
They contain eco seeds and have a 100% biodegradable packaging.
Follow these instructions and you will have 3 delicious types of microgreens within a couple of days. No green fingers required!
The Home Grow Kit:
three tasty versions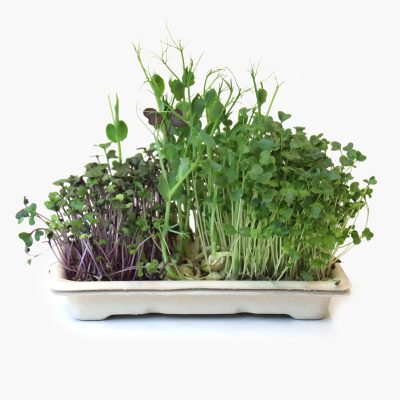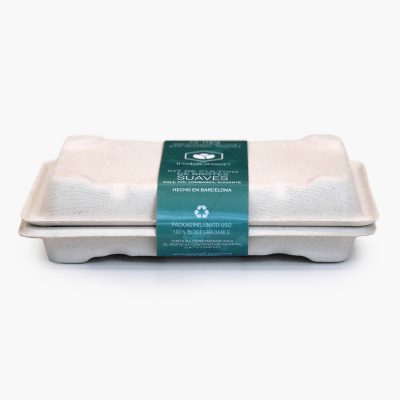 MILD
Peashoot, Kale & Red cabbage
Healthy and mild tasting microgreens for the entire family.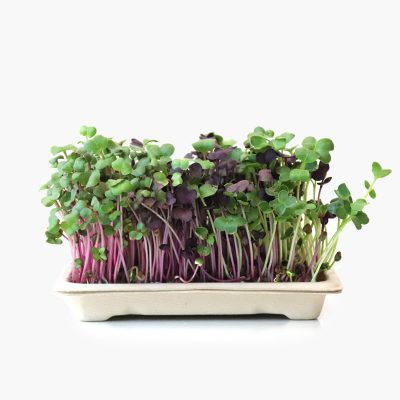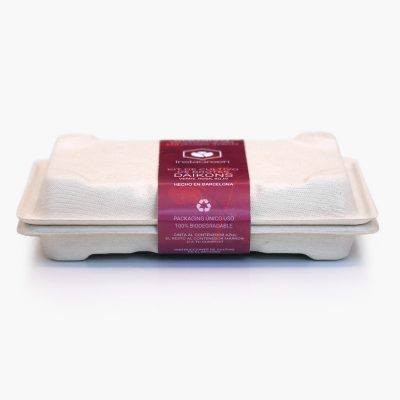 DAIKONS
Red Daikon, Pink Daikon & Green Daikon
Powerfull and colourful radish microgreens full of healthy anti-oxidants.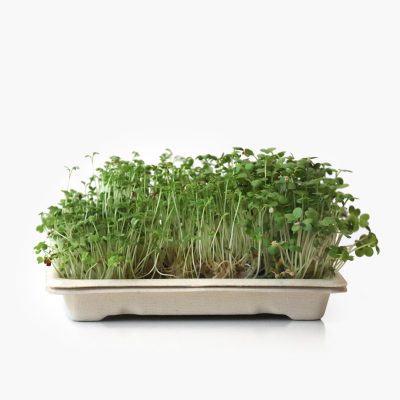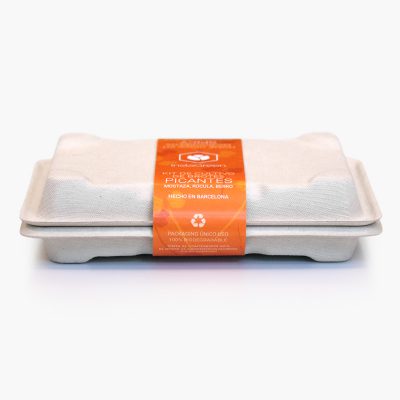 SPICY
Mustard, Rucola & Gardencress
Spicy and tasty microgreens to create surprising dishes.
The content of the InstaGreen Microgreen Home Grow Kit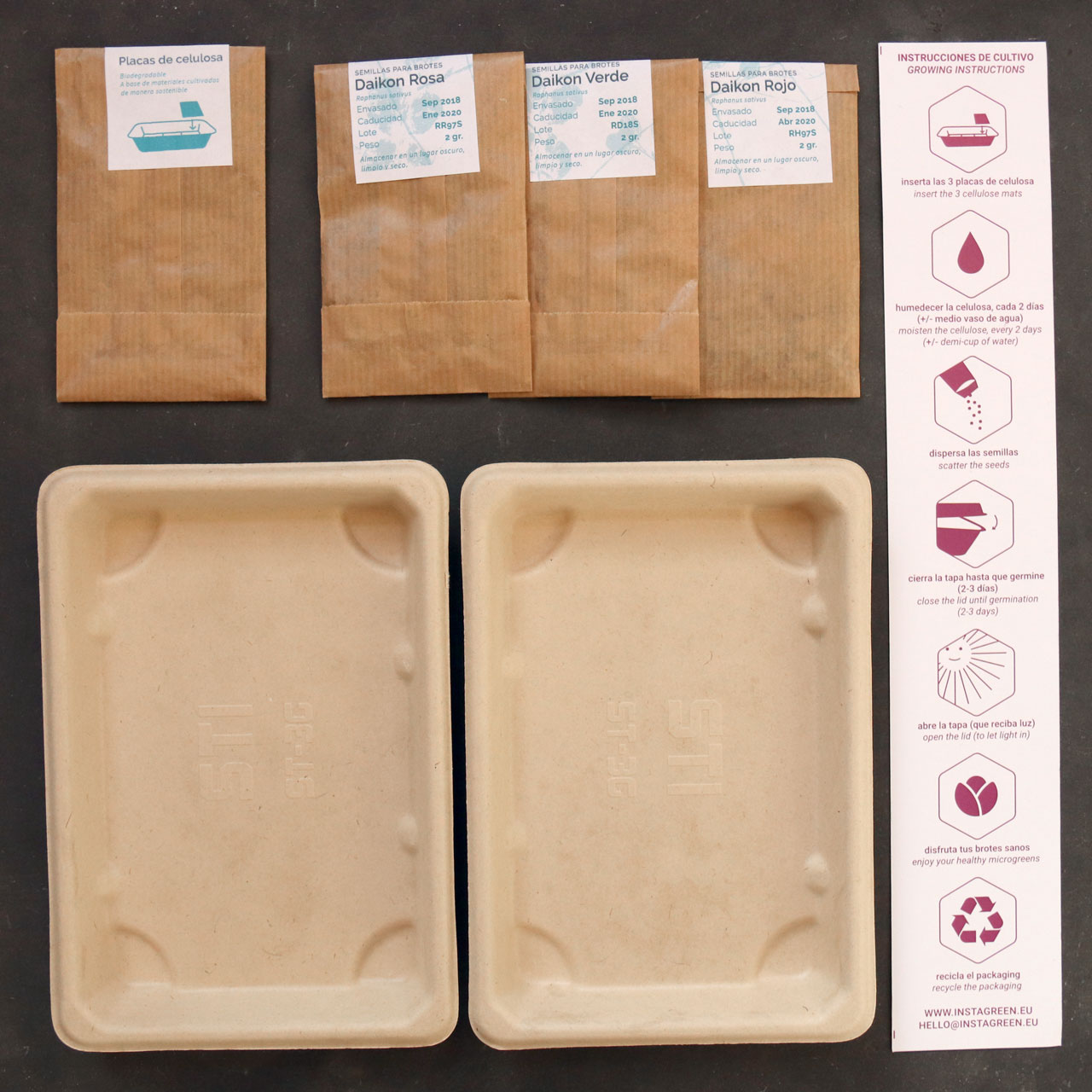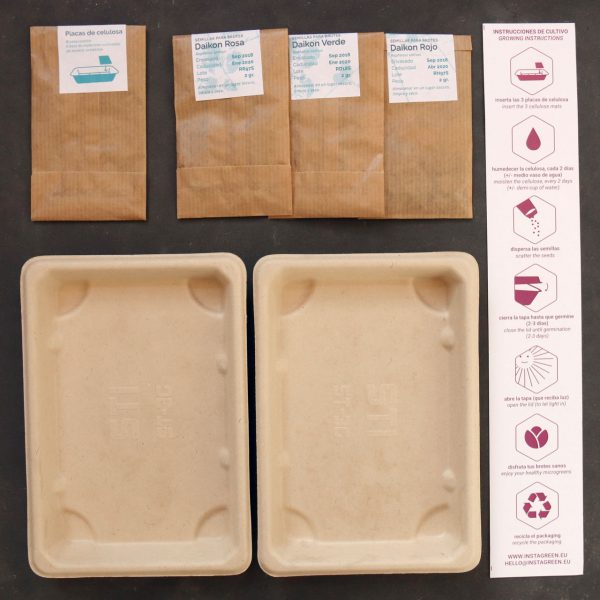 In each Home Grow Kit you will find:
1 single use 100% biodegradable box
1 bag with 4 pieces of cellulose
3 bags with different types of seeds
1 paper wrapper with instructions

Insert the 4 cellulose mats
Put the 4 cellulose mats tightly together in the biodegradable container.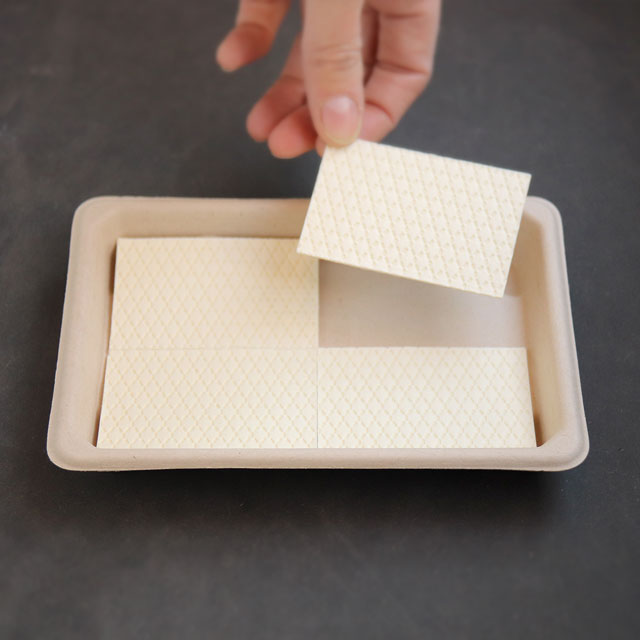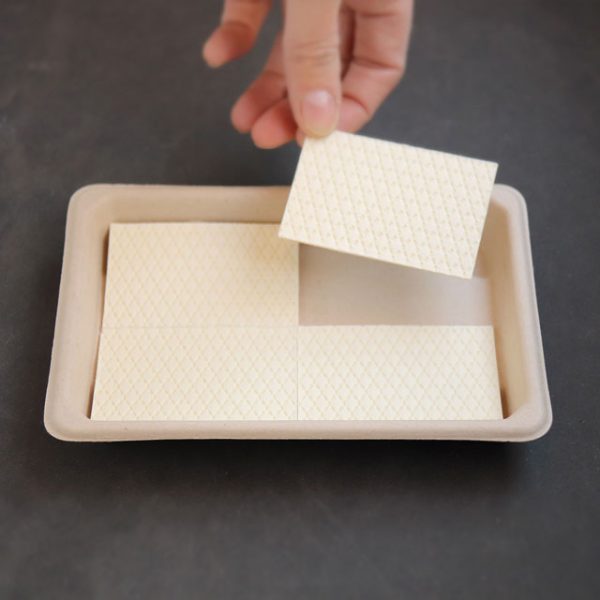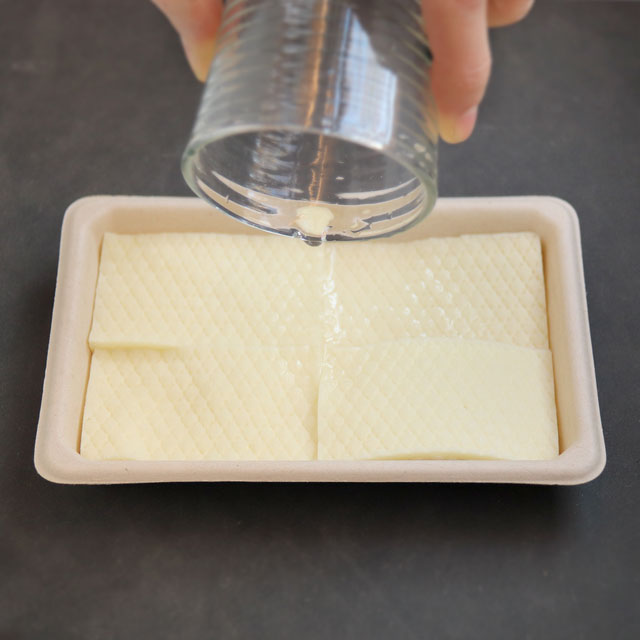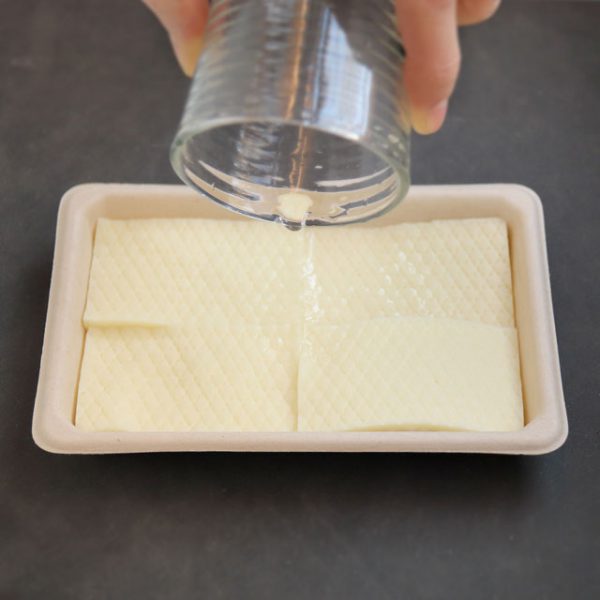 Moisten the cellulose
Add about half a glass or a cup of water. The celullose will absorb the water like a sponge. You've added enough water when the celullose is a bit shiny and doesn't show patterns any more.
(Repeat every 1-2 days.)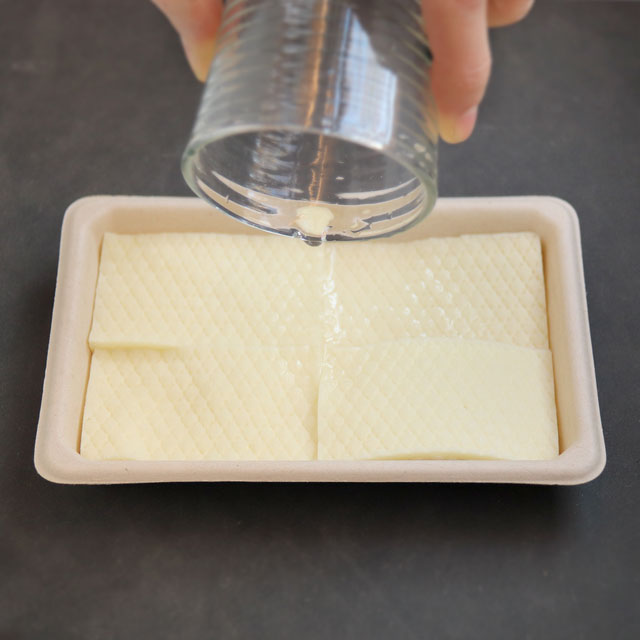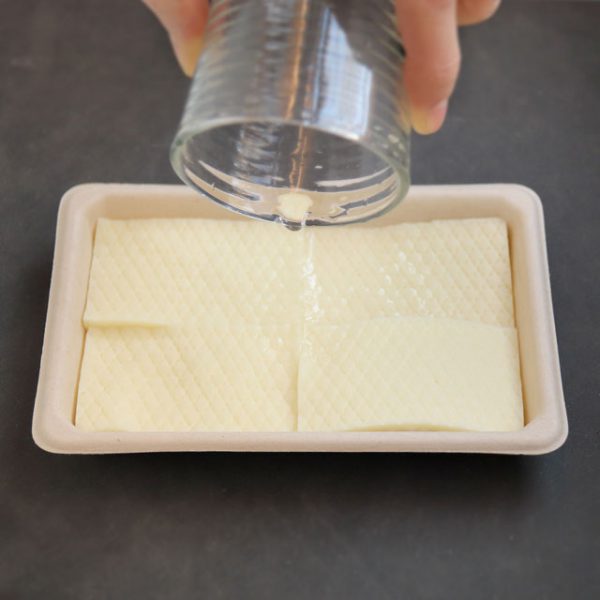 Scatter the seeds evenly
Empty all 3 bags on the wet cellulose. Spread the seeds evenly over the surface.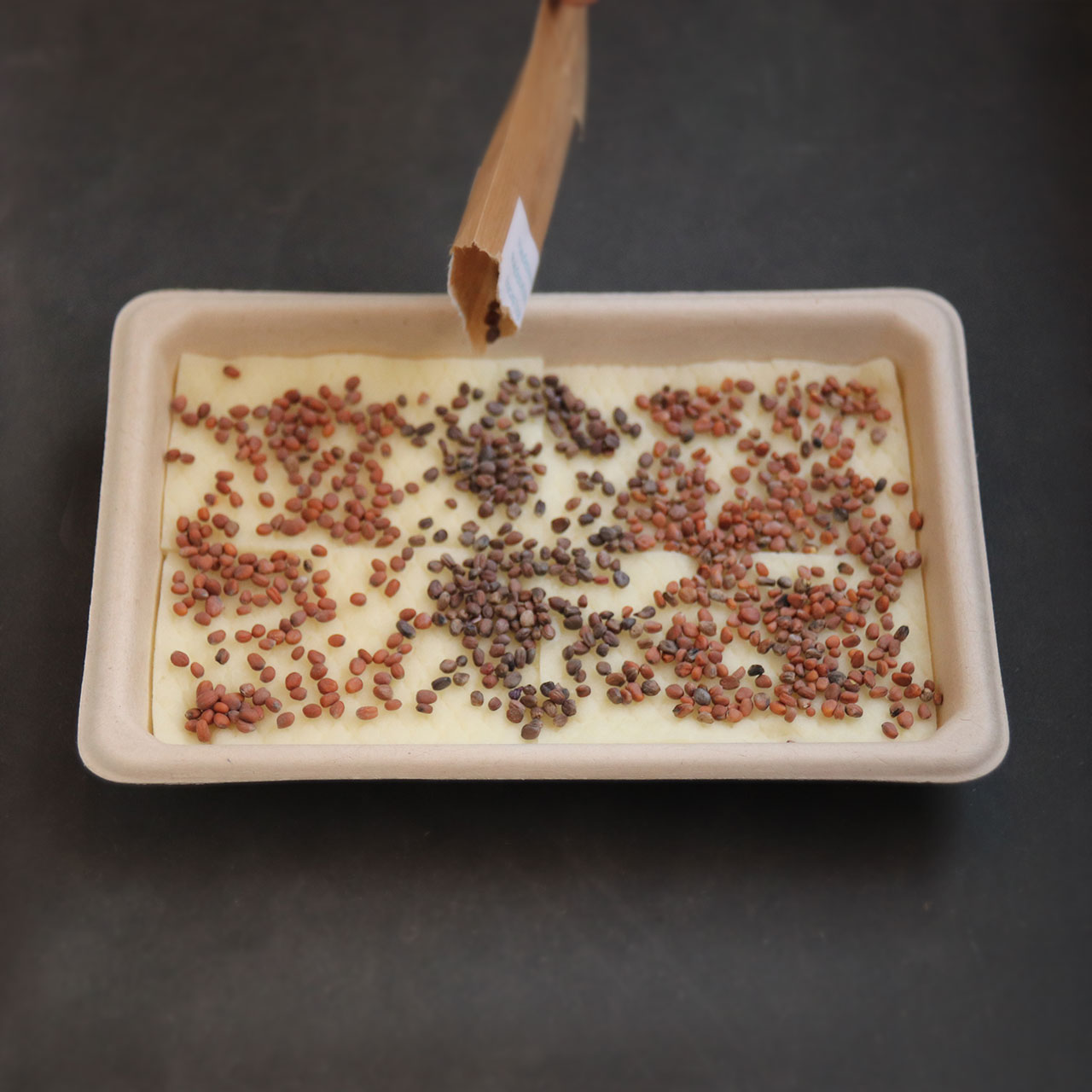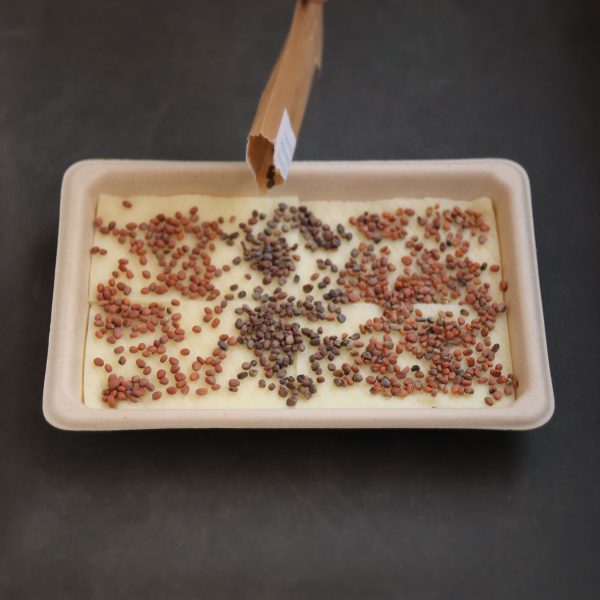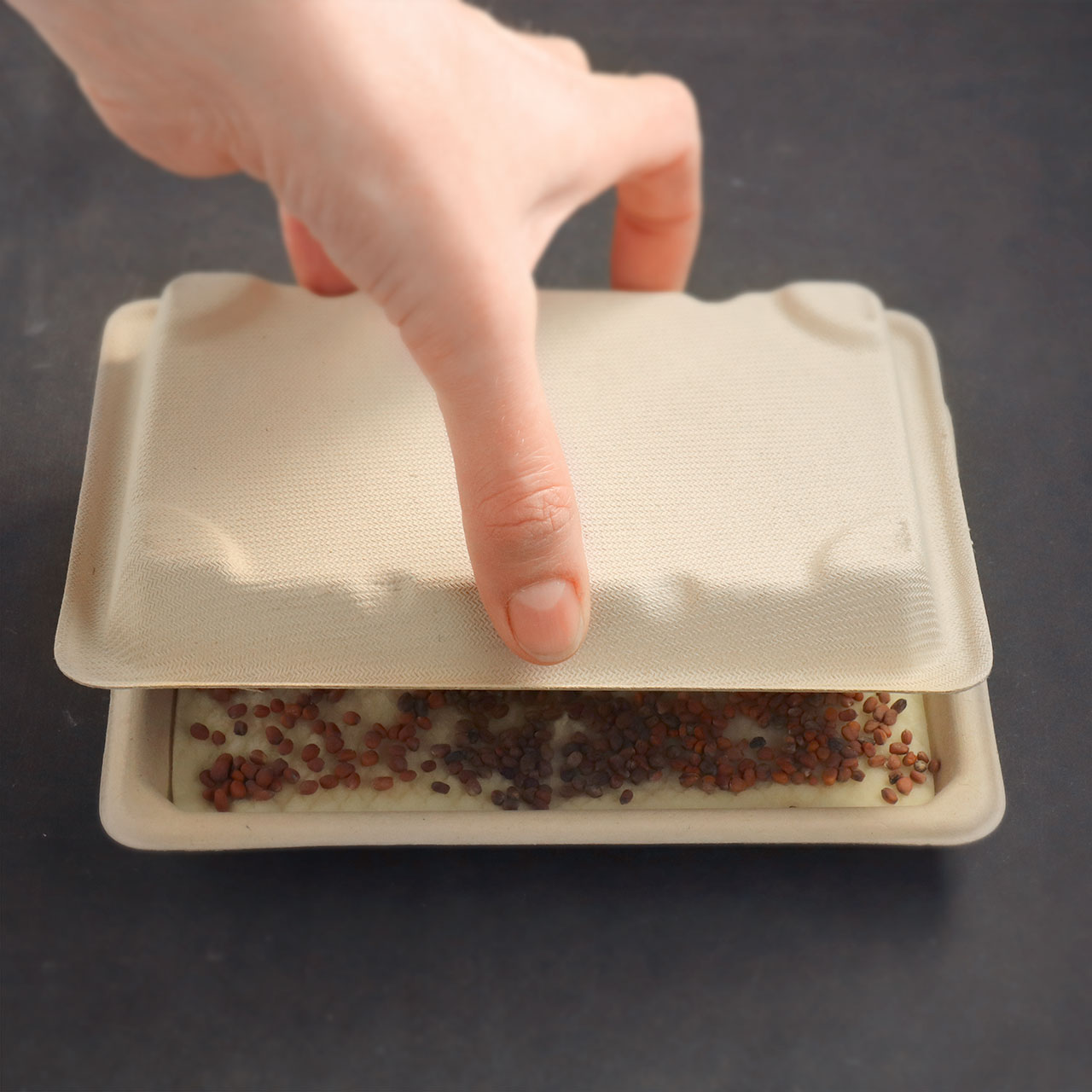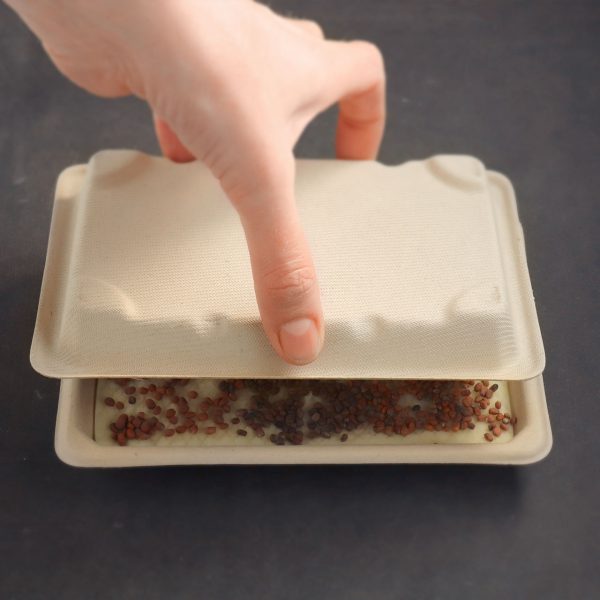 Close the box
Put the 2nd tray upside down, on top of the seeds for about 2-3 days. This puts the seeds in the dark and will allow them to grow.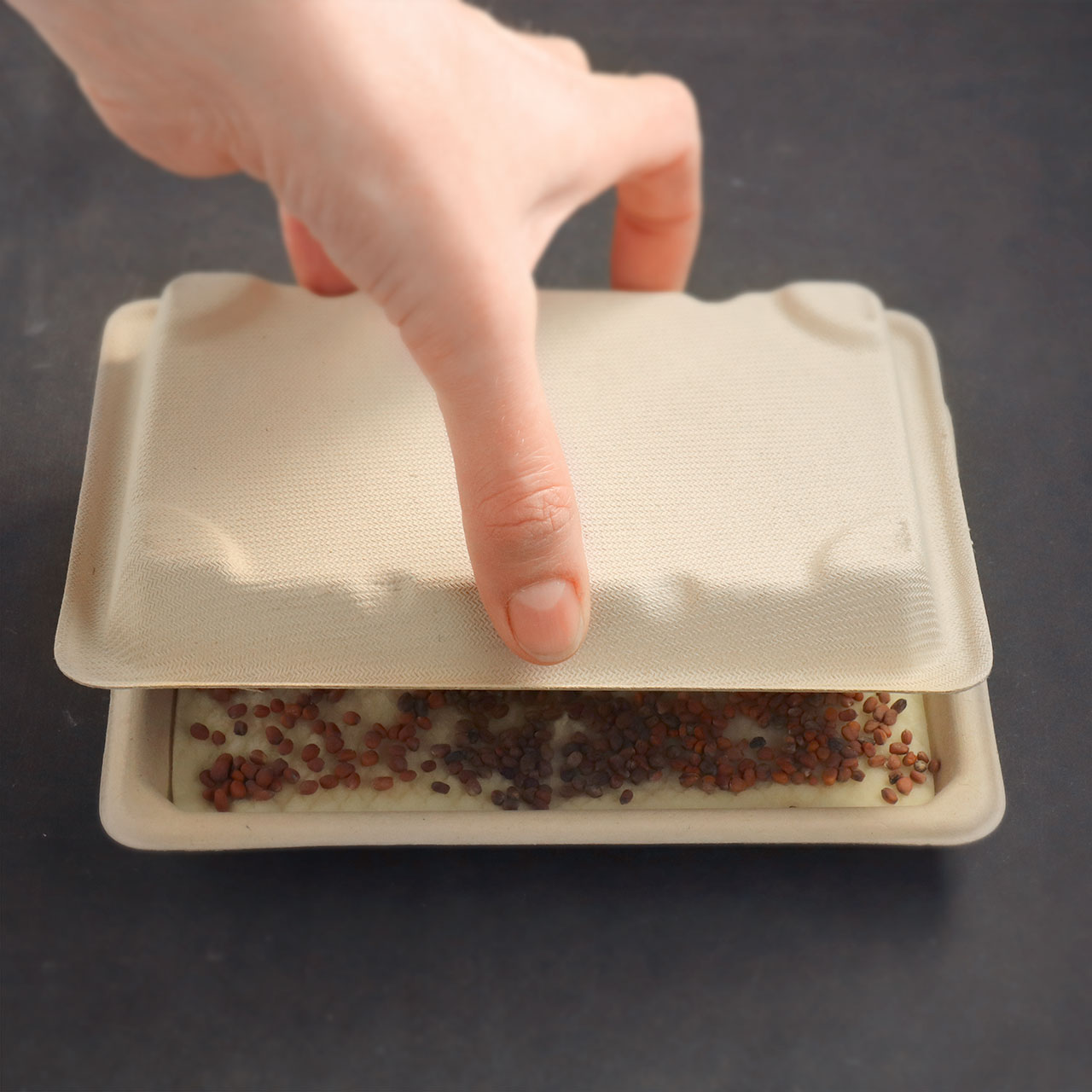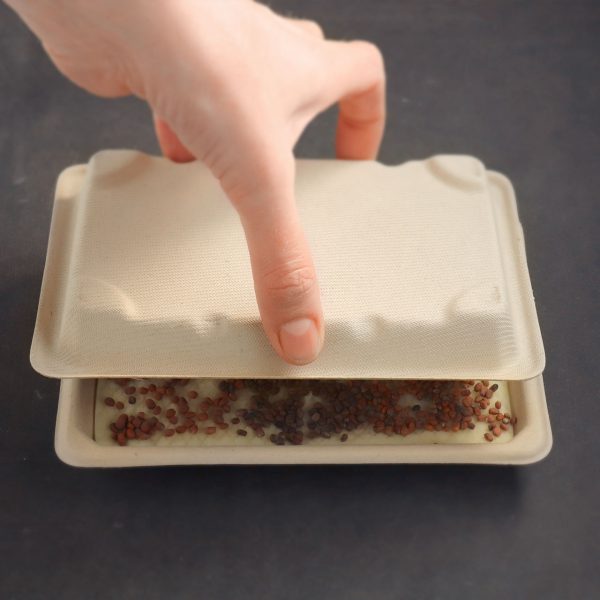 Open the lid
After about 2-3 days the seeds have germinated. They have little roots and start to get leaves. That's the time to open the lid and let light in. The best spot is near a window. (Do not put it in direct sunlight, as that may dry out the young plants.)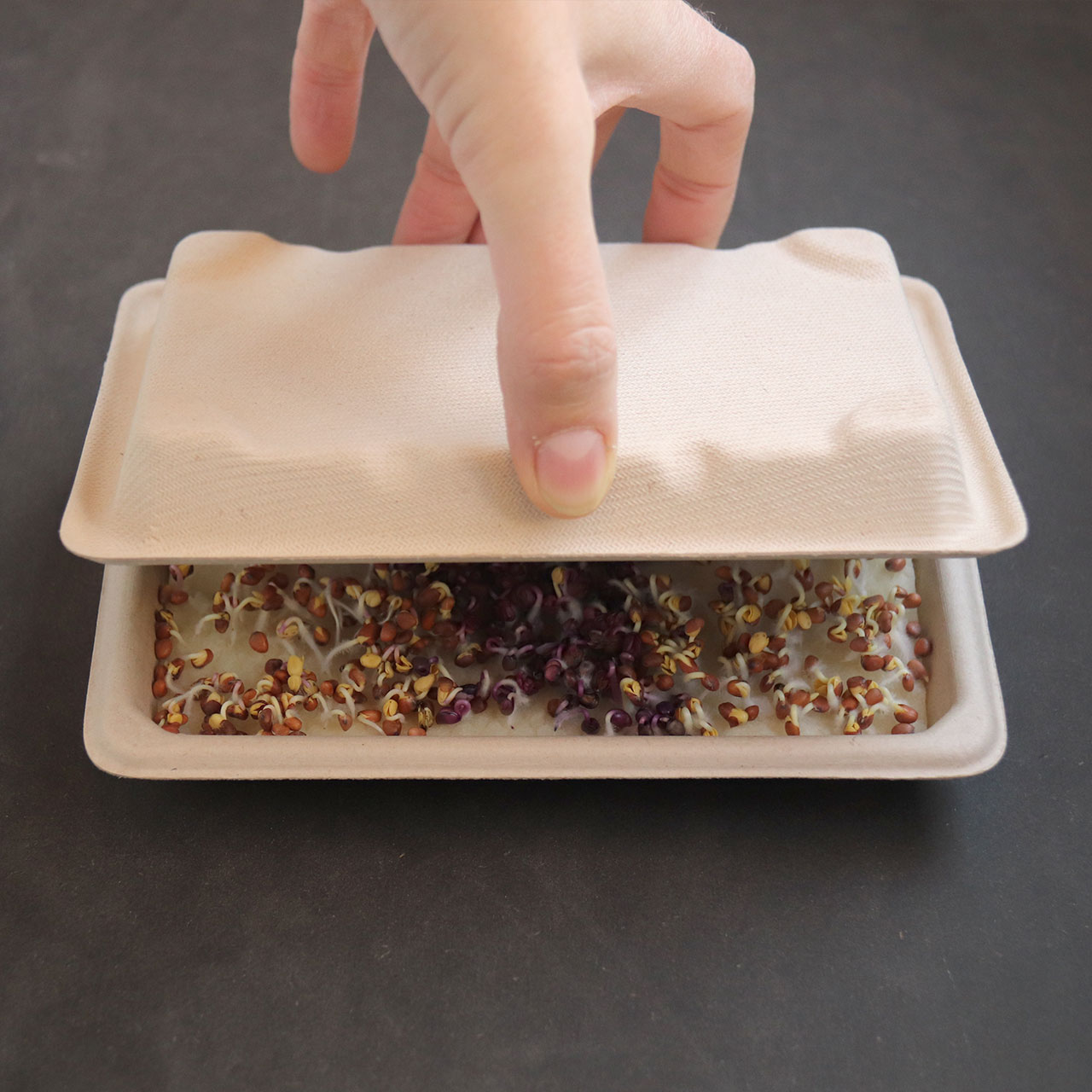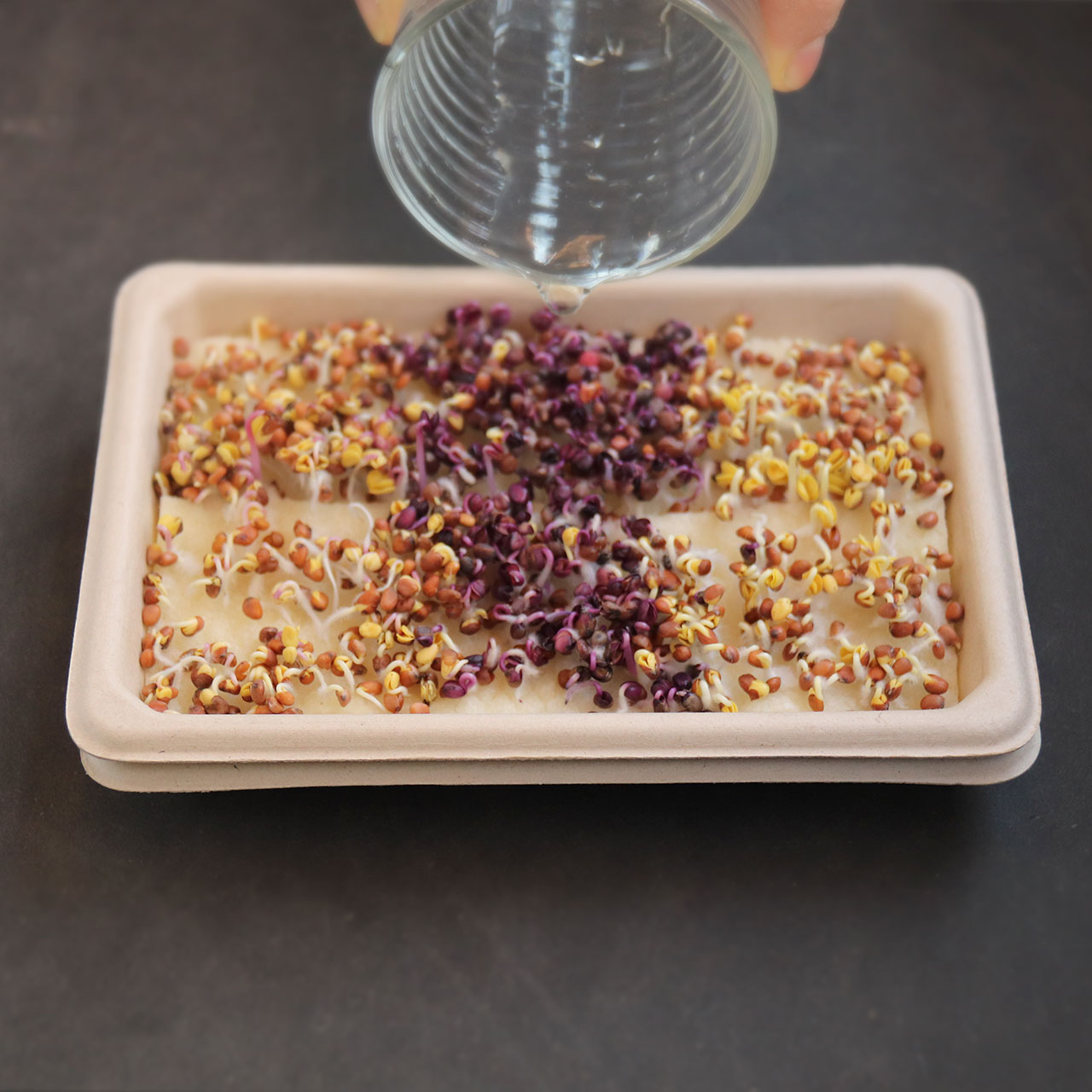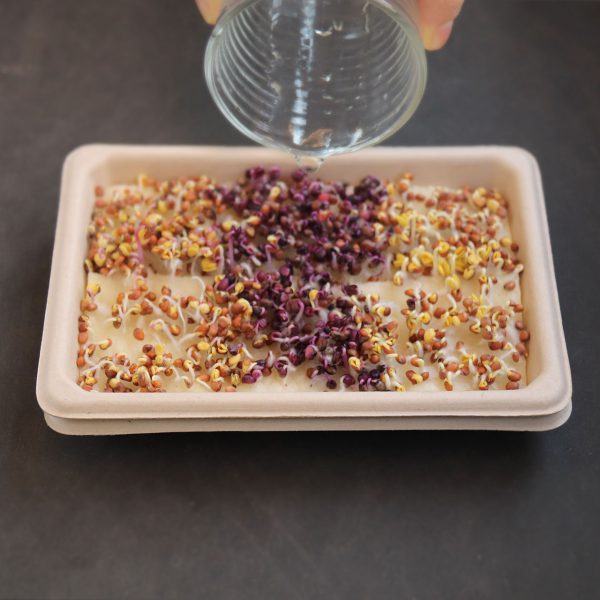 Keep the cellulose moist
Don't forget to keep the cellulose moist. Growing plants are thirsty plants! :-)
Add about half a cup of water every day.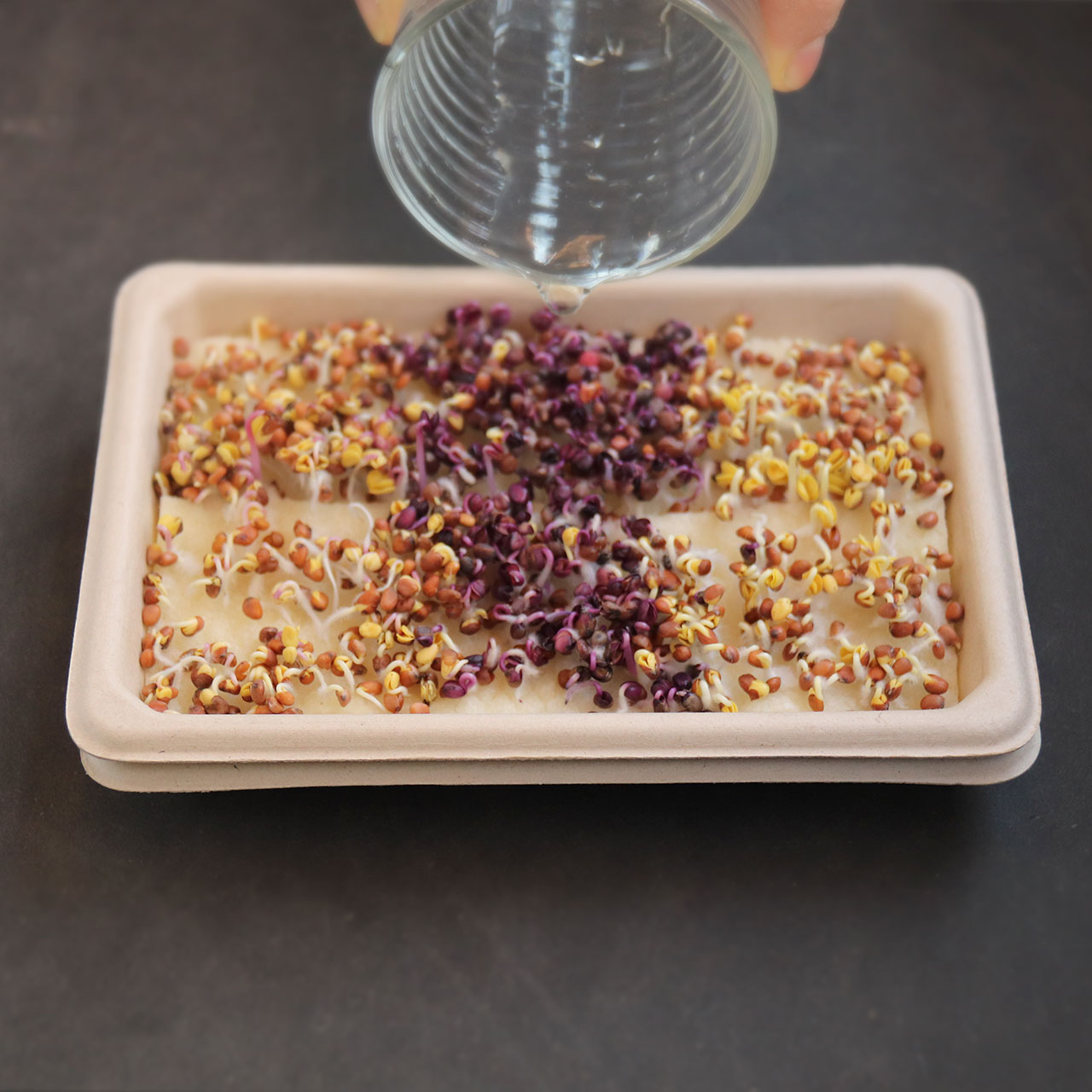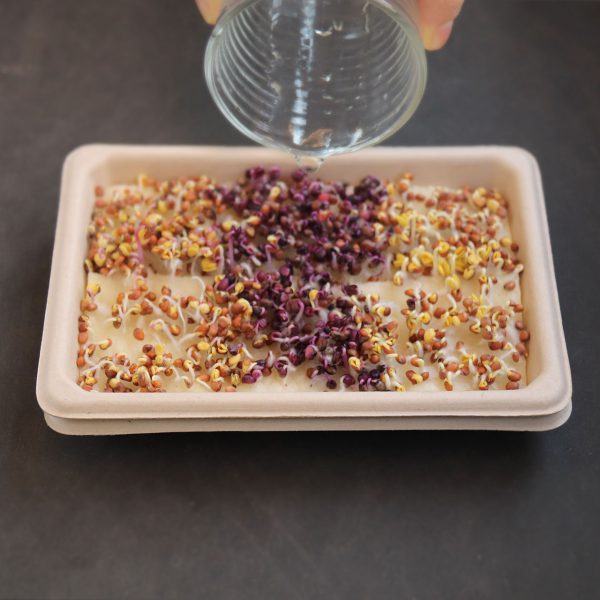 Enjoy your microgreens!
After about 6-10 days the microgreens will be ready. They will have leaves and are packed full of healthy nutrients. Cut off the microgreens that you'd like to eat, and enjoy!
Check out some of our favourite recipes on youtube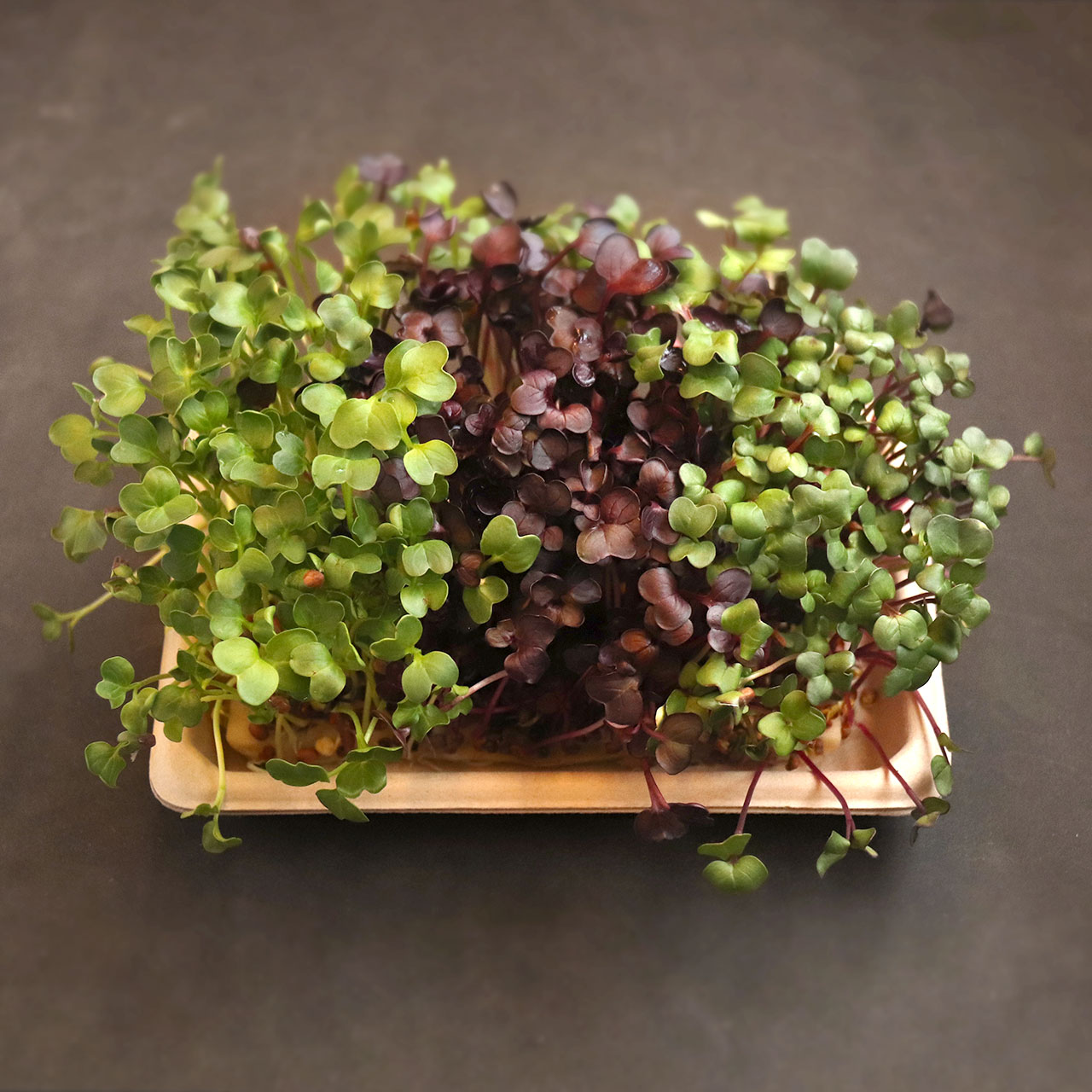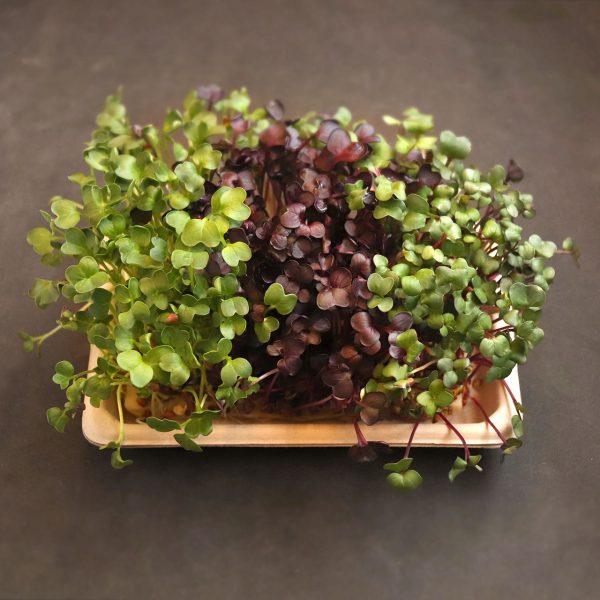 Don't forget to recycle
The Home Grow Kit is single use and 100% biodegradable. Please dispose the packaging in the organic container or compost. The paper bags and ribbon should be disposed in the paper container. Thank you for making the world a cleaner place!